Embroidery Guide
Our embroidery styles let your personality shine. Add a name, phrase, three initials or one initial to your item in a design and color of your choice. The guidelines below outline ordering details and limitations based on font size and product.
Step 1: Choose your style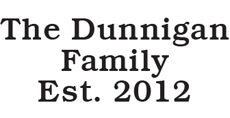 A
Up to three lines, up to 16 characters per line.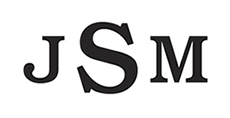 B
Up to three uppercase letters, numbers and ampersand only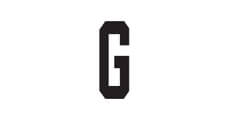 C
Up to three uppercase letter or numbers.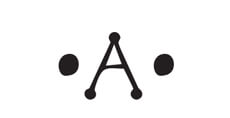 D
Embellished uppercase letter or number.
Additional Style Options
Learn more about other great Initial Impression options here.
Step 2: Choose your font:
1

2

3

4

5

6

7

8

9

M1

M2

Step 3: Choose your thread color:
Some fabric patterns have variations in print, so be sure to choose a color that will show up on ALL colors in a pattern, no matter where words or initials are placed.
Powder Pink
Hot Pink
Coral Pink
Red
Burgundy
Orange
Golden Yellow
Lemon Yellow
Sunset Gold
Citron
Limeade
Lime Green
Kelly Green
True Turquoise
Aqua
Breezy Blue
Slate Blue
Royal Blue
Navy Blue
Lilac
Raspberry
Purple
Dark Violet
Oatmeal
Brown
Black
White
Charcoal
Platinum
Spring/Summer Patterns and Thread Color Recommendations
Look at the selected prints below to see suggestions for thread colors.
Black Links

Blend: charcoal, platinum

Pop: hot pink, citron, red, sunset gold

Lavender Swiss Dot

Blend: lilac, platinum

Pop: coral, dark violet, lime green, white

Red Wave

Blend: burgundy, red

Pop: golden yellow, kelly green, purple, royal blue

Black Twill Stripe

Blend: black, charcoal

Pop: burgundy, lilac, royal blue, sunset gold

Navy Perfect Pendant

Blend: charcoal, oatmeal

Pop: golden yellow, hot pink, kelly green, red

Ribbon Stripe

Blend: charcoal, platinum

Pop: hot pink, citron, red, true turquoise

Charcoal Links

Blend: charcoal, platinum

Pop: dark violet, citron, hot pink, orange

Navy Dancing Dot

Blend: breezy blue, oatmeal, white

Pop: kelly green, red, raspberry

Taupe Dancing Dot

Blend: platinum, sunset gold

Pop: burgandy, coral, navy, true turquoise

City Charcoal Swiss Dot

Blend: black, charcoal

Pop: lilac, raspberry, royal blue,sunset gold

Navy Rugby Stripe

Blend: charcoal, navy blue

Pop: aqua, citron, kelly green, red

Taupe Perfect Pendant

Blend: platinum, sunset gold

Pop: brown, dark violet, navy blue, raspberry

Digital Camo

Blend: charcoal, oatmeal, white

Pop: kelly green, orange, red

Navy Pinstripe

Blend: charcoal, oatmeal

Pop: citron, coral, kelly green, raspberry

U R U Swirl Dot

Blend: black, white, charcoal

Pop: hot pink, purple, slate blue

Dotty Chevron

Blend: navy blue, oatmeal, true turquoise

Pop: dark violet, hot pink, citron

Parisian Garden

Blend: brown, golden yellow, slate blue, oatmeal

Pop: orange, raspberry

White Poppy

Blend: charcoal, platinum

Pop: hot pink, lilac, red, true turquoise

First Mate

Blend: limeade, oatmeal, true turquoise

Pop: burgundy, kelly green, royal blue

Perfect Stripe

Blend: brown, oatmeal, sunset gold

Pop: lime green, raspberry, navy blue

Graphic Weave

Blend: oatmeal, charcoal

Pop: citron, hot pink, red, true turquoise

Preppy Pop

Blend: kelly green, navy blue, true turquoise

Pop: burgandy, citron, oatmeal