Pam Gunter
Senior Executive Director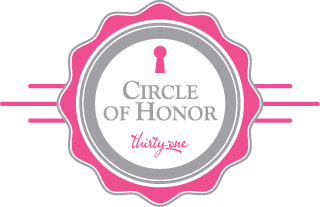 I was instantly attracted to Thirty-One when I saw an advertisement in a local Kids Directory and thought: "Look at those adorable products – AND it's only $99 for a startup kit?" That minimal cost was very attractive to me. Then, when I found out that the name Thirty-One is a reference to Proverbs 31, the Virtuous Woman, I can remember saying, "OK, Lord, I am listening!"
Since then, I have been rewarded more than I ever imagined. My life is revitalized and filled with an exuberant passion for others. It's not about what you receive, it's about what you can help others achieve. It's amazing to be able to play a seemingly insignificant role and give someone else an opportunity to achieve their dreams. Incredible! On a personal and financial level, it's so fulfilling to be able to write a check on a regular basis to those people I want to bless, not those I owe! It is an incredible feeling because pure generosity has its own reward.
I have grown so much, personally. If you are realistic, memorize your goals, then visualize your goals, spend the time working and surround yourself with positive people, you are well on your way to success! Never give up, and be persistent by acting on your goals every day.
Thirty-One has helped me see that the only way things change for you is when you change. It's not about the final destination; it's about the entire journey. Sure, there may be a speed bump (or 20), but I find myself just flying over those speed bumps – celebrating small and large successes. It keeps my spirits high and the big momentum rolling!
For some people, the life we dream of is a reality. Go for it and don't let anything slow you down, because it's all about the journey – and I know the destination is worth it!
This story was shared in the Fall 2011 catalog.