Mary Ussery
Senior Executive Director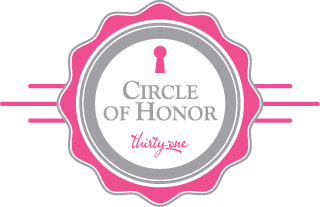 Life is always full of surprises. Prior to joining Thirty-One, I coached cheerleading for 15 years. Throughout the years, I would occasionally start working for a direct sales company, but it never felt quite right. But when my oldest son said to me, "Mom, you spend more time with the cheerleaders than you do with us", I knew I needed to make a major change. Little did I know that my Heavenly Father was leading me into a season of change that would impact my life forever.
I joined Thirty-One in February 2007 and I instantly fell in love with the products and the company's mission. This is no ordinary direct sales company and so different than the many I've tried previously. Thirty-One has given me the opportunity to put my gifts and talents to use in a meaningful way, while also allowing me to help other women realize their dreams. It's also especially gratifying to be able to contribute to my family's financial needs. In fact, my goal for 2008 was to wipe out our outstanding debt!
Thirty-One is a wonderful company to be a part of and I encourage women everywhere to join today. It's an amazing way to reach others through your good works.
This story was shared in the Spring 2008 catalog.