Marta Guinn
Senior Executive Director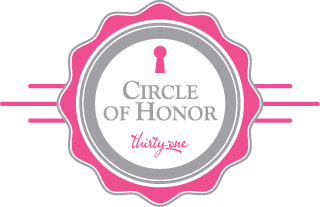 When I chose to join Thirty-One, I had a specific need of $764 to earn so I could have the heat turned back on in my home. I never imagined that a $99 investment could turn into the career it has for me.
Over the past five years, my life and what I'm able to provide for my sons have been completely transformed. I went from being a single mother struggling to provide each month to a leader of hundreds of women with limitless options for my future. This past year, I was able to establish college funds for my boys, purchase my childhood dream home in the heart of my hometown, and pay forward to those who helped us when we were struggling. I am in awe each and every day as I continue to experience opportunities I did not know could exist as a single mom.
Outside of the financial benefits, the truly authentic friendships I've made through Thirty-One are what I value the most. On any given day, I can pick up the phone and say to one of my friends, "Hey, I'm coming to see you!" On the other line I always hear, "I'll have a room ready for you!" I've been abundantly blessed with amazing sisters across the map.
Marta Guinn joined Thirty-One in March 2008. Her story was shared in the Summer 2013 catalog.