Lois Borkholder
National Executive Director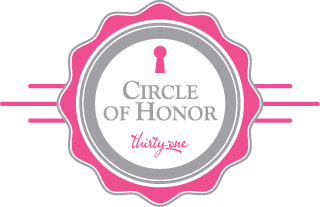 Why did you join Thirty-One?
As a wife and stay-at-home mother of three, I realized I had lost who I was outside of those roles. I thought Thirty-One might be the perfect opportunity for me to reclaim my identity, get some girl time and add to our income each month, all while working around our family schedule.
How has your business affected your family?
It's given our children the privilege of receiving a Christian education, and the spiritual impact that's had on them brings me to tears. It's also allowed my husband to quit his job, so now we both have complete flexibility with our schedules and are able to spend more time with our family.
What has surprised you the most about Thirty-One?
Little did I know when I joined four years ago that God would bring so many fabulous women into my life. My amazing team, my upline, my sister leaders – these women have built me up emotionally and spiritually. This all started with a purse, but it's developed into a lot of incredible friendships that will stand the test of time, long after the purse has worn out.
Lois Borkholder joined Thirty-One in September 2009. Her story was shared in the Fall 2013 catalog.