Alexis Spence
Senior Executive Director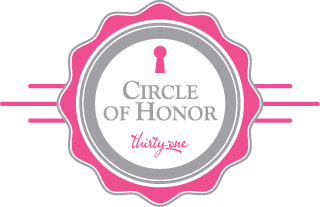 I began my Thirty-One journey in October of 2008. I originally became a Consultant to purchase cute gifts at a discount and to pay for the master's degree in nursing I had always dreamed of. So, sight unseen, I ordered my $99 kit. I started with an income goal of $200 per month, to cover tuition and books. By my second month, I made over $800! At the time I wasn't interested in recruiting anyone – I just wanted to sell enough to make a little extra money. But today I have a team of over 600 people, and I thank God for allowing me to do the very thing I said I would never do!
After almost two years with Thirty-One, I got married and was financially able to quit my full-time job and stay at home. This business was more than a dream for me – it has become a reality, and it forever changed my life personally, financially and spiritually. This opportunity has allowed me and my husband to travel to places we wouldn't have been able to afford otherwise. I have made friends with so many Christian women, and I love being surrounded by them. I now have a support system like never before.
I can honestly say that with Thirty-One, all of my dreams and MORE have come true! Thirty-One paid for my ENTIRE graduate school, and I graduated in December 2011. Anything is possible if you set goals, write them down where you can see them every day, know what it will take to get there, and never look back!
This story was shared in the Spring 2012 catalog.