Make it mean more with

the Personalization Studio™

Whether it's a gift for someone you love or a gift for yourself, adding personalization makes it mean so much more.
Personalized with Large Script Monogram in Powder Pink
Personalized with Elephant Icon-It in Charcoal.
Personalized with Large Signature Initial in Black Thread
Personalized with Gives Care Ribbon Icon-It in White Thread and Signature font in Powder Pink Thread
Personalized with the Established pillow design in True Turquoise
Personalized with Poppy Icon-It in Hot Pink
view all personalization options
Need some inspiration? We've got more great ideas for personalizing - plus organizing and gift giving, too - in our inspiration gallery!
View Gallery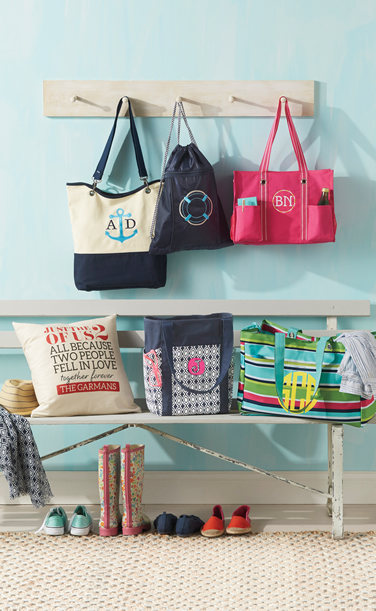 It's Wedding Season!

Get more personalized wedding ideas on Pinterest.
Personalization Studio Pricing
Text Embroidery $7
Icon-It Embroidery $7
Icon-It Embroidery w/ Text $10
Initial Impressions Embroidery $7
Large Initial Impressions Embroidery $10
Pillow Print Included
Product Key
| | |
| --- | --- |
| | Personalization available |
| | Item is in the Enrollment Kit |
| | Leak Lock™ thermal lining |
| | The Skinny Strap (sold separately) |
| | Wristlet Strap (sold separately) |
Thermal lining keeps hot items hot and cool items cold

Water-resistant thermal lining

Thirty-One Gives Collection
For every Thirty-One Gives product or embroidery purchased, a portion of the proceeds will be donated to support our mission to serve and empower girls, women and families. Visit thirtyonegives.org